On Sunday, June 11 at 2:00PM at the Dobbs Ferry Public Library, 55 Main St., Kent Patterson will present a lecture on The History of Aviation in Westchester County.
Mr. Patterson, who is a Dobbs Ferry native and the author of the new book Westchester County Airport: Images of Aviation, will recount the fascinating history of aviation in Westchester County.
The first airport in the country was a seaplane base at Rye-Cove, which was built in the early 1920s. Other early airports were situated in Armonk, Croton, and our own Dobbs Ferry, at Willow Point, the location of a seaplane base in the 1930s and 1940s.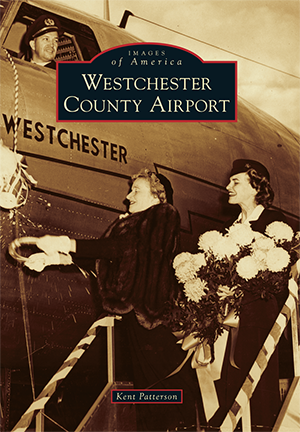 Before World War Two, the pros and cons of building a county airport were hotly debated, but the issue was not decided until the onset of the war, when the Army determined that an airfield was needed in the county for defense purposes.
Rye Lake was chosen as the optimal location, and an airfield was accordingly constructed. After the war, the transition was made from military airfield to county airport.
With that transition, Westchester County Airport enjoed commercial success almost from the beginning of its operation.
Copies of Mr. Patterson's book will be available for purchase and signing.