The Historical Society holds many maps of the area.
Here is one of the earliest of Dobbs Ferry's Main Street.
This Revolutionary War-era map of Dobbs Ferry provides the names of property owners in 1779
(detail from Map of the Manor of Philipsborough, based on John Hill's map, for the Commissioners of Forfeiture)
This map of the Washington-Rochambeau encampment in lower Westchester County, at Dobbs Ferry, Ardsley, Hartsdale and Edgemont, was drawn by Louis-Alexandre Berthier, officer in the French army under the command of General Rochambeau.
July and August 1781:
DOBBS FERRY GATEWAY and PARADE FOR THE MARCH TO VIRGINIA, August 19, 1781:  This map shows the convergence of Continental Army troops at the Dobbs Ferry Gateway intersection when they were "paraded for the march" to Virginia on Sunday morning, August 19, 1781 (superimposed on a modern road map).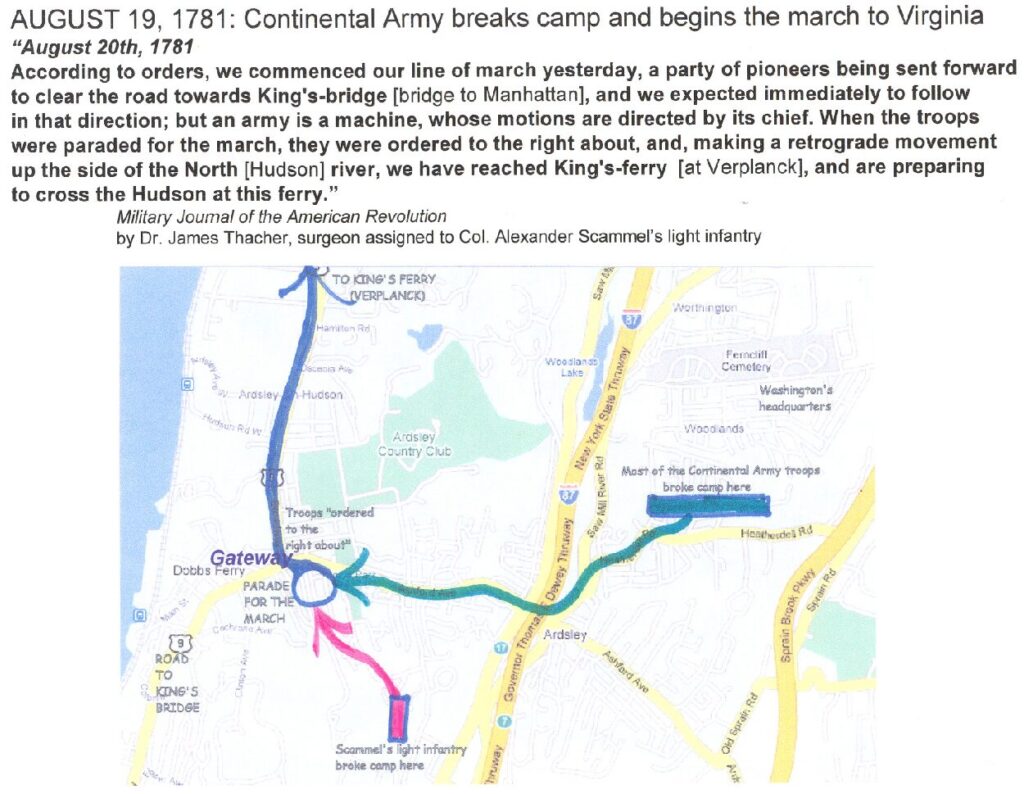 This 1867 map shows Dobbs Ferry, Ashford, Abbotsford, Hastings and Irvington (detail from Greenburgh map of 1867).